Lately, we have been focusing a lot on our marketing techniques to bring in new clients. When we were going through our strategy, we noticed something… the process was so much easier this time than the last 3 or 4 times we have done it. The difference? We had our Avatar down to a science!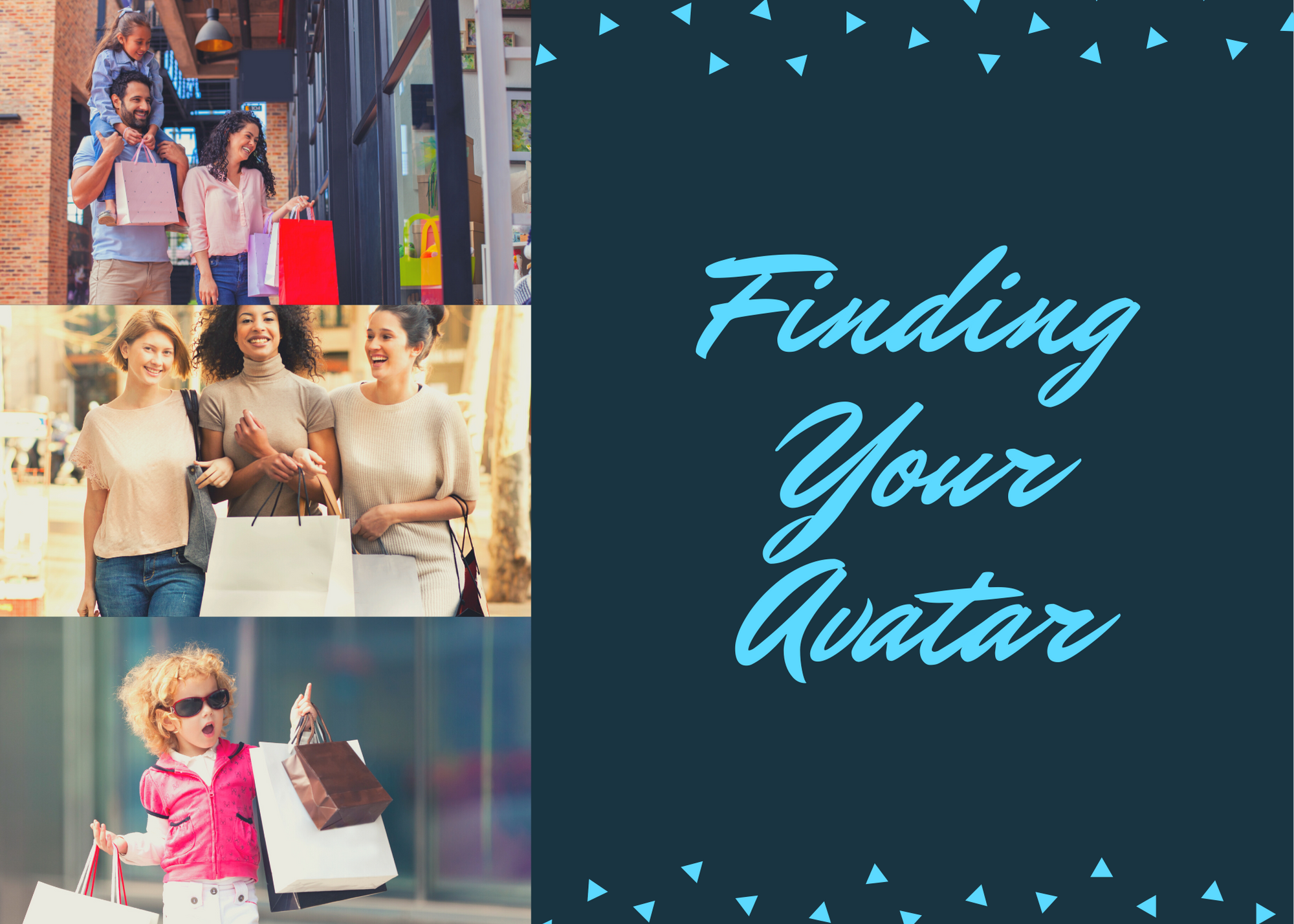 What is an avatar? An avatar is a character that we create that is the perfect version of our ideal client. The goal is to narrow down our audience to the people who want to listen. To do this, we must learn everything about them possible. From where they shop to their favorite hang out spots. From their interests to their favorite color. From the career to their family life. Literally any details we could get and used them created a super avatar for our business to use.
This allows us to market very clearly and in the right places to our ideal client, which not only made the entire set up process of the marketing campaign faster and easier, but it also makes it work better. This campaign was our easiest and most successful yet, so of course we have to share this with all of you.
Creating your avatar can be a bit time consuming and can take some trial and error, but it is worth every minute you will spend on it. You are going to want to take a good long look at your current customers. Start with what you already know. Typically, a couple members of your family or friends fall within this category as well, so use them as your baseline. Then start looking at your current customer list. If they like your certain product or service then it is a safe bet to assume a few details about them based on their purchase. Between these two it will give you a great jumping off point.
Next, you will want to hit up your social media sites. Ever wonder why everyone asks those get to know you questions on social media? We tend to assume that it is just for the comments. While that is a great effect of those questions it also helps you to build a rockstar avatar for your business. Create some fun get to know you posts for social media that will help you fill in the blanks of your avatar, then post them on all your social media sites and make note of the most popular answers. Do keep in mind, that you don't want to turn into a meme group or a page that only asks questions, so do this process slowly. We ask questions 2-3 times a month at the most. Also, keep in mind the types of questions you are asking. Make sure they align with your product and the information you gathered during your first steps. This prevents you from accidently targeting the wrong audience.
You can also create a survey for your email list to add to this information. This is a great way to get things like an average age, gender, career, and get some feedback on your product or service. Pair this with some more fun information from social media and you will have an amazing avatar that you can build from.
The last steps in your recon mission are to go where they hang out and make notes about the questions they ask and the things they complain about. Find a Facebook group that your ideal customer likes to hang out in and join it. Scroll through the posts and find the things that aggravate them, the exact questions they have, and the exact things that they praise. Remember, to look through the comments as well to find more details on certain topics. This is also a great time to comment yourself with answers to any of their questions that even partially pertain to your business. Keep going back to gather more information and comment on more posts. The more you comment the more people will start to notice you and therefore notice your business.
Now that you have your avatar built, we need to know how to use it. When you sit down to create your next marketing campaign the first thing, I want you to look at is your new avatar. Then the aggravations and questions that they have. Which of those problems can you or your product solve? That is what your entire marketing campaign should be about. When we can solve a problem for our customers then they will buy from us. Each time you set up a new marketing campaign solve another problem for them and the products will fly off the shelves.
I should also note that the same avatar doesn't work for every service you have or every product you sell. You may need to create separate avatars for the different aspects of your business and that is ok. You also want to attract different people for each service and have separate marketing aspects for each of them. This will help you to sell more and spend less on your marketing efforts to do so. My recommendation is to do it one service at a time, don't try to do all of them at once, it gets overwhelming quickly and we want happy business owners, not stressed-out ones.
We can't make any guarantees that this will solve all of your marketing problems, after all we are bookkeepers not marketing experts. However, we can say that it has helped our business tremendously and we know it will help yours as well! Good luck on your avatar hunting experience and let us know how it goes.